Eagleton (DV) is the national capital of Eagleia. It is the seat of Congress. DV stands for District of Victoria, which is the Federal Capital district. Eagleton is also the largest city in Eagleia, as well as being the most populated.
The city contains all buildings of great importance in Eagleia, such as the Capitol Building of Eagleia, Eagleia Palace (The Queen's Eagleton residence), Victoria Place (The Governor General's residence), 10 Shell Avenue (The Prime Minister's residence), many Government buildings and ministry buildings, control centers, military command centers and so on.
In the center of Eagleton DV is the Capitol Building, the seat of Congress.
The current Mayor of Eagleton is Lady Tottington. Eagleton is run by a City Council and is divided into several zones.
Places of Interest
Edit
The following is a list of famous or notable places in Eagleton and a description of the place:
Capitol Building
Edit
See: Capitol Building of Eagleia
Eagleia Palace
Edit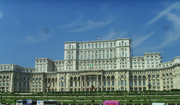 One of the largest (by land area) buildings in the nation. It is the central seat and official Eagleton residence of the
Sovereign of Eagleia
. It is also a vast store house of many national treasures. A part of the Palace is also the official seat of the
Privy Council of Eagleia
. Diplomats from other nations present their credentials here and it is also a place for important state gatherings. In traditional ranking the buildings rank second to only the
Capitol Building
. The vast palace contains 1100 rooms in total. All members of the Royal Family and visiting Heads of State stay here when in Eagleia.
Victoria Place
Edit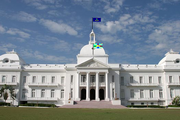 Victoria Place is the official residence of the
Governor General of Eagleia
who is the federal vice regal representative of the Sovereign.
Empire Eagle Building
Edit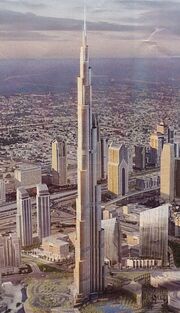 The Empire Eagle Building is the tallest Building in Eagleia. It dwarfs many buildings in the City of Eagleton. It was designed, built and completed during the pinnacle of Eagleia's former Empire. It was a tribute to and symbol of the then great Eagleian Empire. It is 818 m (2,684 ft) tall. It contains offices of major Eagleian companies and corporations and apartments as well. It has 162 floors.
eagleawiki.co.cc/wiki/Template:Eagleia
Community content is available under
CC-BY-SA
unless otherwise noted.